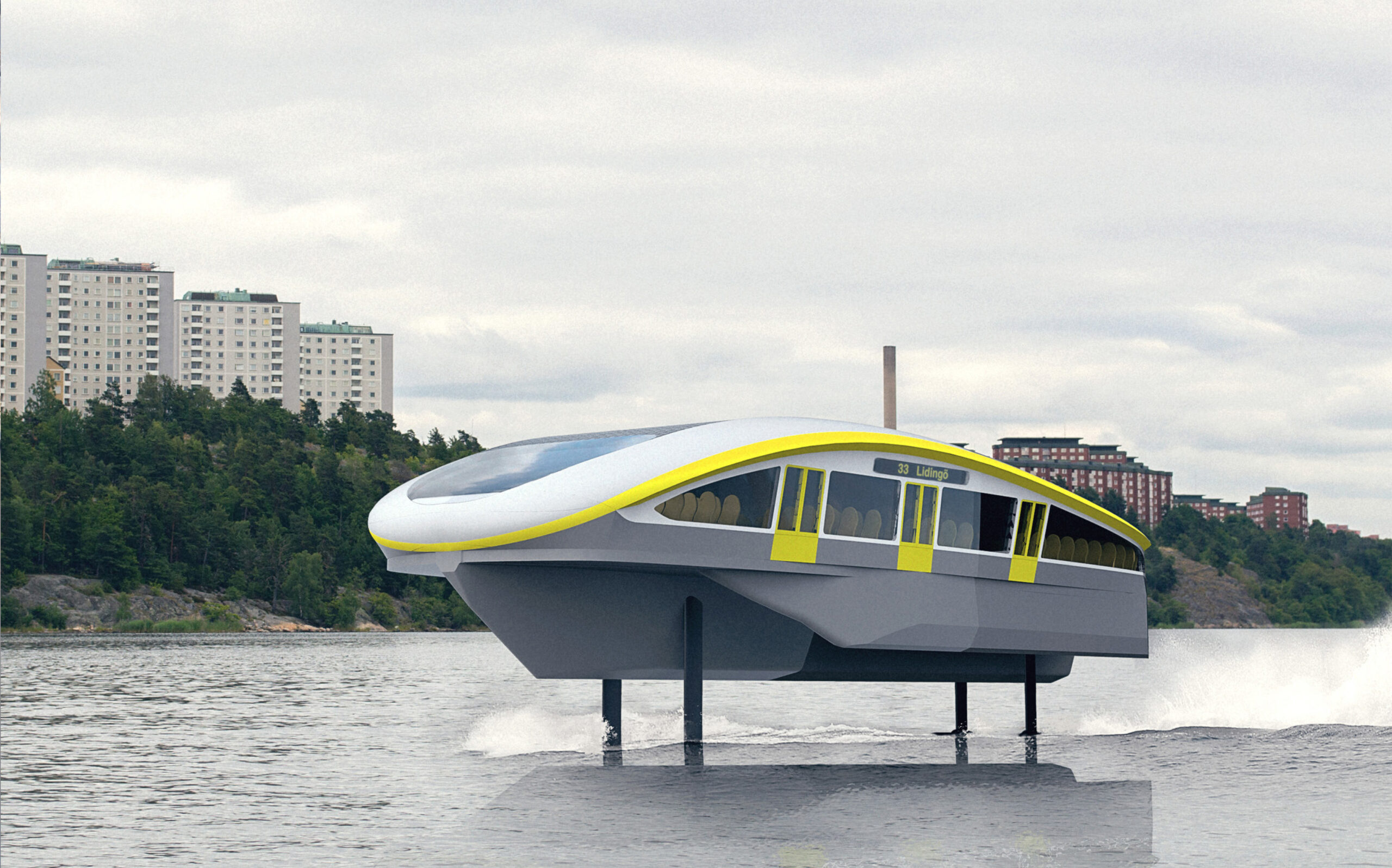 When initiating the Waterway 365 project in year 2013 we started out with a System Analysis (below) capturing the bigger picture, which constitutes the basis for the following pre-studies and research projects within Waterway 365.
---
System Analysis of Challenges in Increased Urban Mobility by Utilization of the Waterways
The goal of the System Analysis was to illustrate how urban waterways can be used in order to add sustainable transport capacity to congested cities or regions and to identify relevant research questions and technical key issus (show stoppers) in making use of the waterways as an infrastructure during all 365 days a year.
As a conclusion, twelve Research Questions and Key Technical Performance Measures were defined.
---
"Koll på vatten" – valuable knowledge base for Waterway365
"Koll på vatten" (an eye on the water) is the final report from a research and innovation project initiated by the Swedish Transport Administration (Trafikverket). After three years of cross-border cooperation efforts, the result have been compiled into this final report. The waterway can contribute to sustainable mobility.  The work has been carried out in collaboration between national and regional authorities and public actors through workshops, information retrieval and analysis.
Vattenbussen has co-financed the project and had the role of project manager. Here you can find the final report "Koll på vatten" (in Swedish)
---
Urban waterborne public transport systems
How do different cities work with waterborne public transport? And what are the keys to successful transports? A report from KTH analyses waterborne public transport systems from 23 different cities. The report is written by Harsha Cheemakurthy, Karl Garme and Lighthouse Postdoctor Michael Tanko, all of them at KTH.
---
FLYT for FLOW in waterborne public transport planning
The project aims to develop methods and models as a basis for effective planning of the waterways in a sustainable and integrated transport system, primarily focusing on public transport. The aim is in line with the overall ambition to optimize resource utilization and develop accessibility supporting housing development, job creation and economic development. Read more.
---
Pre-study KTH and SLL
KTH (the Royal Institute of Technology) and SLL (the Stockholm County Council) has initiated a joint pre-study called Sustainable Commuter- and Archipelago Tonnage. A carefully prepared operational system and a modern low-footprint tonnage are crucial in order to contribute to overall sustainability and regional strategic goals such as Attractive travelling, An accessible and coherent region and Efficient travels with low environmental and health impact.
---
Water transit passenger perceptions and planning factors: A Swedish perspective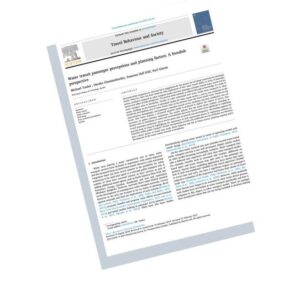 Publication of Tanko et al. explores how water transit differs in terms of passenger service attributes compared to other transport modes and how passenger attitudes toward water transit service factors may affect overall satisfaction.
The findings of the study show that increased ride comfort, additional on-board space and scenic factors may add value to the passenger experience. Read more here.
---
Electric-powered ferry traffic can be cost-effective solution in order to reach an overall fossil-free public transportation system
The results from the study, Fossil-free public transport on water, carried out with support from the Lighthouse industry program for maritime research between IVL and KTH, has been published. It shows a lower total cost of operating clean electric ferries within the public transport system. Read more.
---
Spara
Spara
Spara
Spara
---
In the summer of 2014 students from Konstfack (University of Art, Crafts and Design) and KTH (Royal Institute of Technology) came up with the picture on top of the page. Thanks again to Linnea Våglund, Karin Bodin samt Johan Fridström, Harsha Cheemakurthy, Simon Eklund and Urban Andrén.